WILLIAM J MORRIS,MD WOODWORKS
I am of Greek descent. My grandparents immigrated from Greece to the United States in the early 1900's. They came from the Island of Karpathos, the mountains of Kalavrita and beautiful northern Greece, Komotini. I was told that my ancestors had various trades and talents. Some were ship builders, others musicians and yet others were teachers, engineers and physicians. I am very thankful and grateful that these brave people traveled across an ocean to provide new opportunities for their families. My career as a board certified gastroenterologist just came to an end after 32 years of practice. Add to that 4 years of medical school and 5 years in residency and fellowship and one might see why I am ready for a change. I am exploring the options for what I term "REWIREMENT". With this being said, I have always enjoyed working with my hands whether it be taking care of patients or building things.
TWO LESSONS ABOUT WOODWORKING
Christ is a healer and was a carpenter while here with us on earth. He performed many miracles and we still realize the miracle of life all around us today. For a moment, imagine Christ as a 'carpenter'.
Lesson One:
In the photo you see a 'STEFANOTHIKI' and 'ICONOSTASI'. These intricate pieces require 'miters' to be cut. They also require adhesives and nails to attach two pieces together to build a final product. For an eight sided figure the angle is 22.5 degrees. No matter how hard we try as humans these miters might be off ever so slightly. Our final product might reflect this to the human eye. Christ however can 'cut the perfect miter and provide the glue' to bring two objects together. The sacrament of Marriage is one such an example. In the Eastern Orthodox two people come together and during this sacrament leave as 'one' in the eyes of God. 'The perfect miter'. In this sense Christ is the ultimate carpenter. He can bring two people together as 'one'.
Lesson Two:
When speaking of marriage and carpentry remember that we as humans make 'imperfect miters'. Only God is perfect. Married couples should remember this and not be too critical of each others 'miters' so to speak. This will make for a happier marriage. 'Don't let your miters get out of joint!'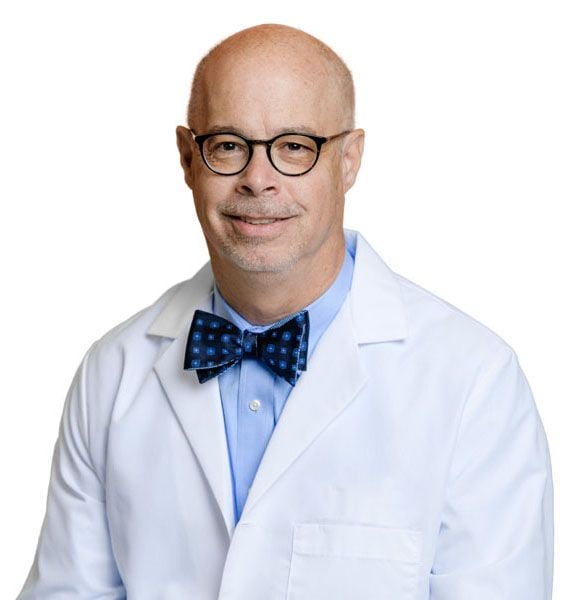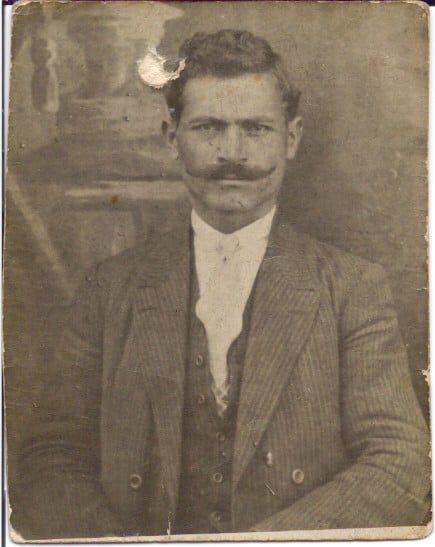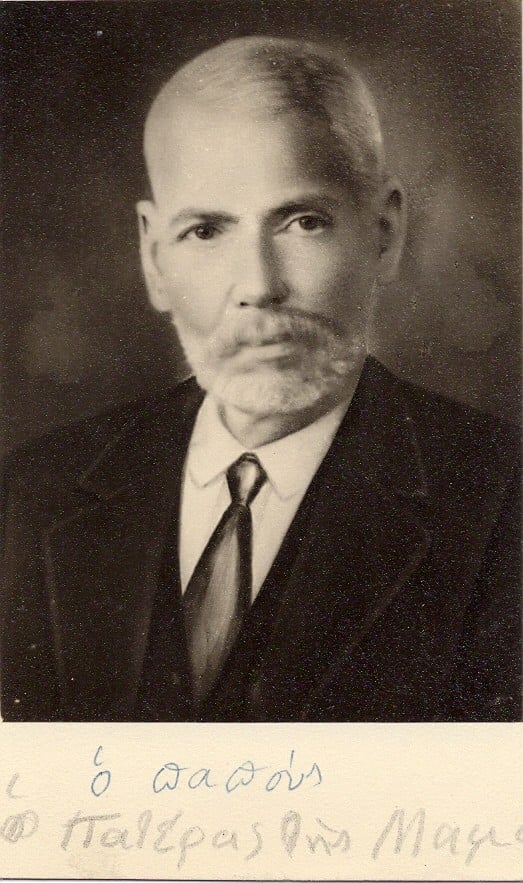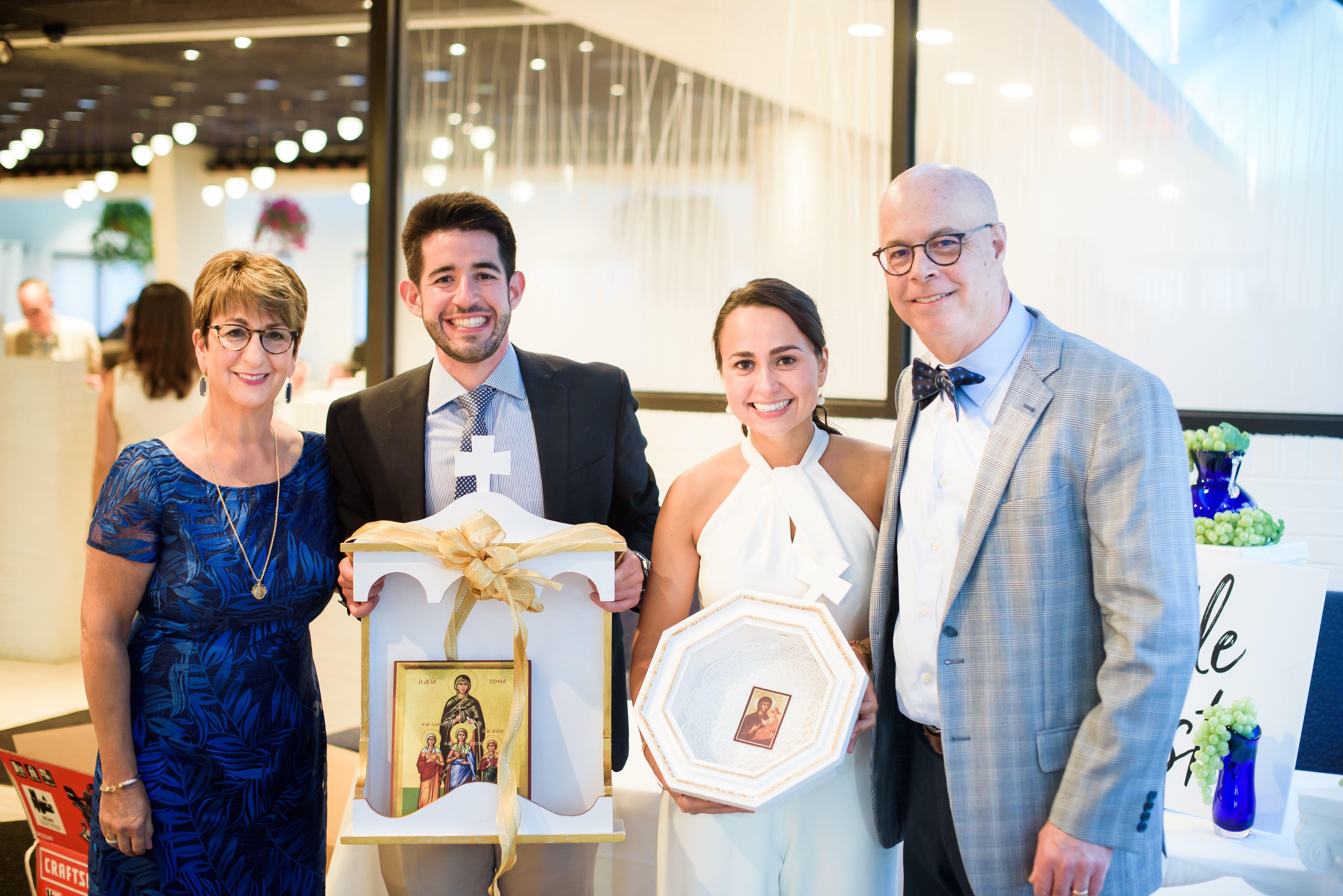 Prayer from
Prayer Team and Father Stavros
: 'Lord, thank YOU for the gift of this day. Thank YOU for both the time YOU have blessed me with, as well as the talent YOU have given me. Help strengthen my faith. Give me the desire to grow in faith. Help me to strengthen and develop my talents. Give me your grace to fill my empty spaces to complete what is lacking in me. Lead me to salvation. Give me the eyes to believe, the hands to work and the grace to complete my journey. Amen'
" THE SMALL ICONOSTASIS MAKES A GREAT BAPTISMAL GIFT WHEN PAIRED WITH AN ICON. I LIKE THAT I CAN GET THEM IN NATURAL WOOD, OR PAINTED WHITE AND THAT BELISARIOS WILL CUSTOMIZE THE COLOR SCHEME TO BOY OR GIRL".

"We were gifted the Stefanothiki and Iconostasis (white) for a wedding gift and have them displayed in our bedroom. They are beautiful".

"I am an avid woodworker and have worked with Belisarios and always enjoyed his passion for working with wood and creating interesting and delightful pieces".
THESE BEAUTIFUL PIECES MAKE GREAT GIFTS FOR WEDDINGS, BAPTISMS, BIRTHDAYS, CHRISTMAS, GRADUATION OR AS A SPECIAL THOUGHT FOR SOMEONE IN A TIME OF NEED.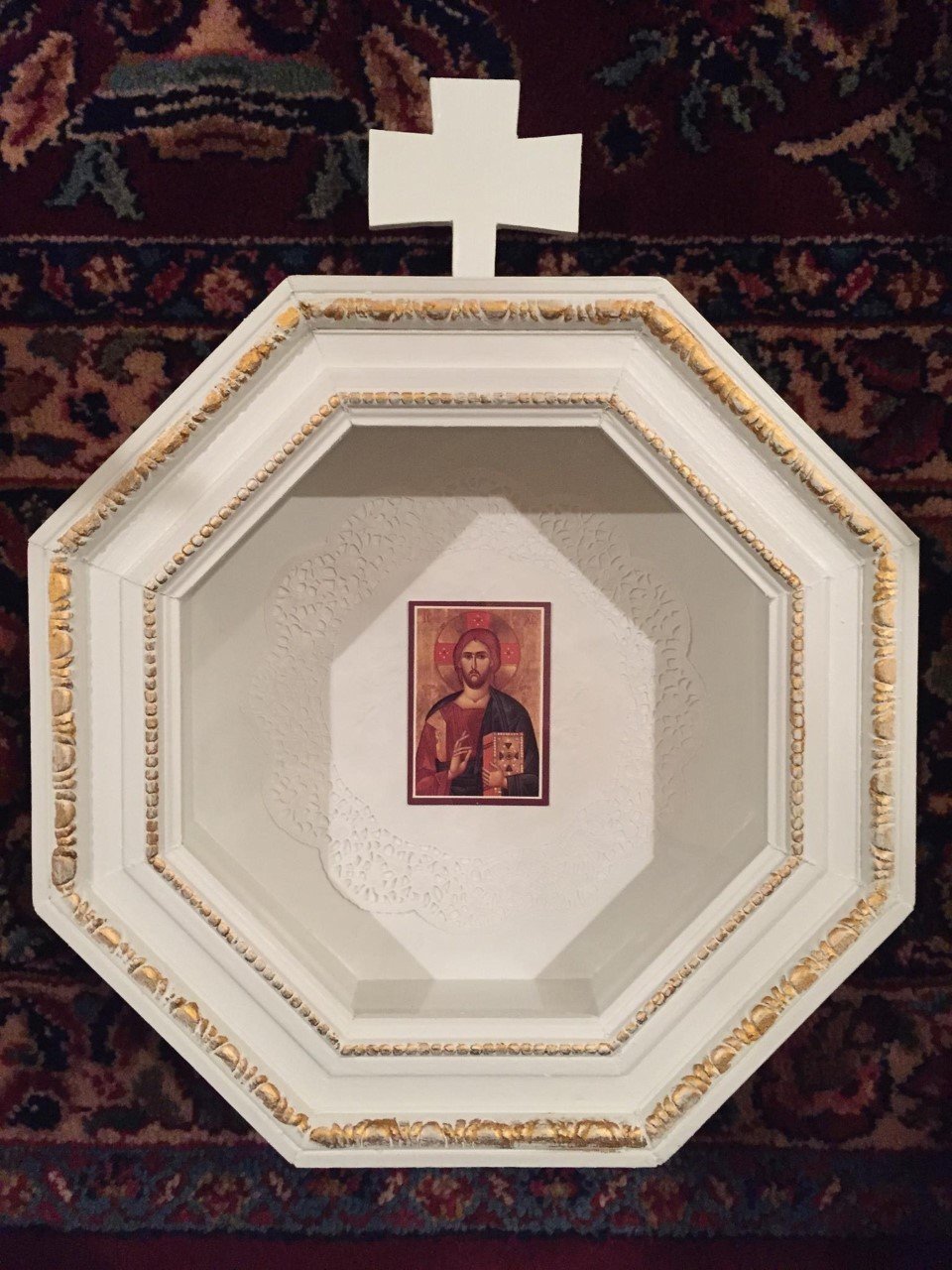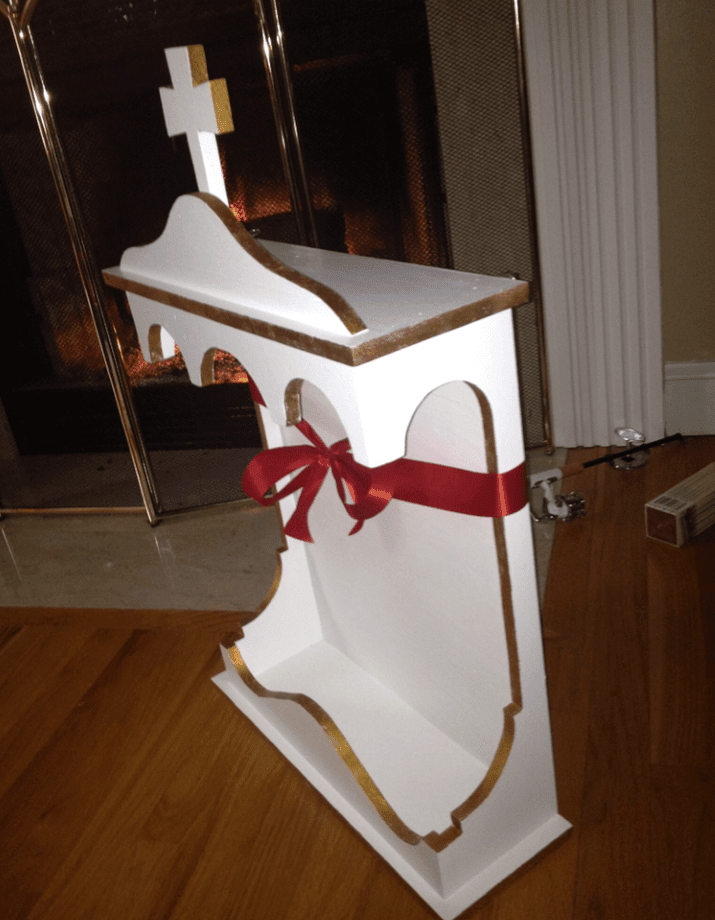 THE WHITE STEFANOTHIKI IS MODELED AFTER ONE MY AUNT MARY GAVE US. MY FATHER MADE A JIG TO REPLICATE IT AND I THEN TAUGHT MYSELF HOW TO MAKE THESE. THIS DESIGN HAS GOLD ANTIQUE HIGHLIGHTS AND MEASURES ABOUT 11-12 INCHES ACROSS AND HIGH AND IS ABOUT THREE-FOUR INCHES DEEP. TWO HOOKS ON THE BACK FOR HANGING. SOLID HIGH QUALITY PINE OR POPLAR.
THE CLASSIC WHITE ICONOSTASIS IS SOLID PINE AND POPLAR. HAS ANTIQUE GOLD TRIM. HOOKS FOR HANGING ON THE WALL.
ABOVE IS THE TRADITIONAL ICONOSTASI. THEY ARE MADE OUT OF PINE OR CEDAR (UPGRADE). THIS PIECE CAN STAND ALONE OR HANG NICELY ON THE WALL-HOOKS ARE SUPPLIED. THE CROSS IS CEDAR AND THE PIECE IS FINISHED WITH TUNG OIL.